Picking the entertainment for your big event can be tough when you have a large number of guests to entertain. How can you please everyone with just one band? One of the best ways to make sure that all of your guests have a memorable night is to get them involved! Who doesn't love a spot of karaoke at a wedding or staff do?! Well, this is karaoke with a twist…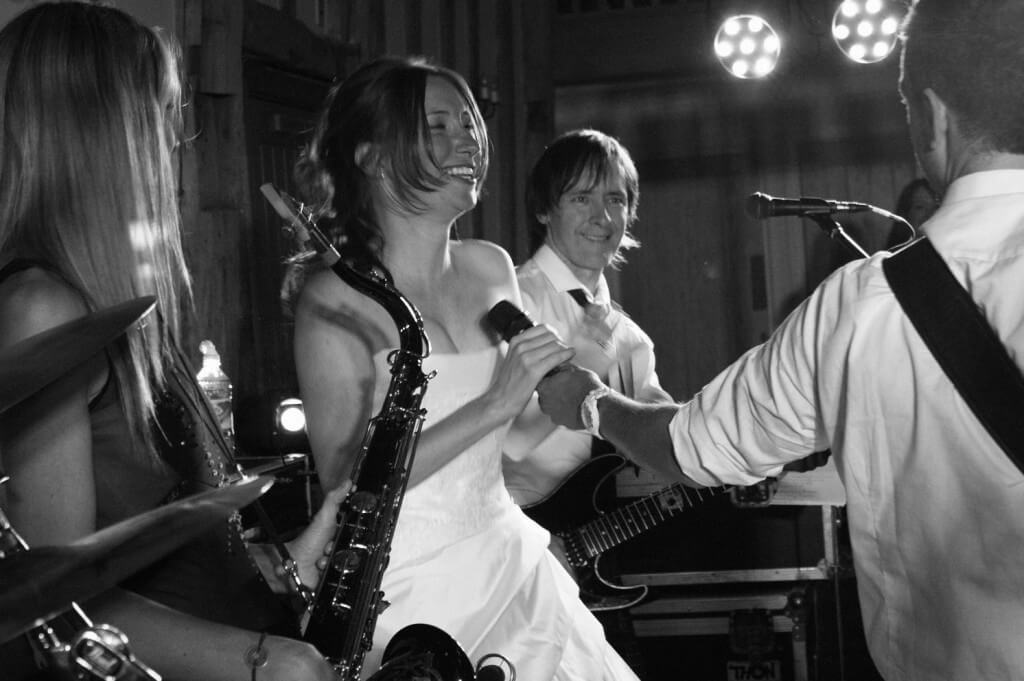 When you opt for a Bandeoke set at your wedding or party you get the benefit of a 3-13 piece band who can accompany you as you sing your heart out to your favourite hits. You can get the party started by having your guests get up on stage and into the spotlight as they perform to the crowd. When are you next going to have the opportunity to sing with a live band?!
Choosing a Bandeoke set for your event is a sure-fire way to make sure your guests are talking about it for months to come, as it's a great and unique way to provide entertainment. You can get a lot of laughs out of Bandeoke, as your Uncle Nigel steps up to the mic to wow the crowd with his rendition of YMCA, but you might also uncover some hidden gems with family and friends who shock everyone as they belt out a Whitney Houston classic.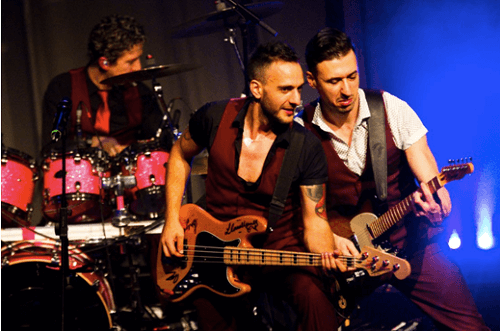 All you have to do is choose your favourite song from our extensive repertoire and we'll provide the rest. With over 500 live band karaoke shows under our belt, you know you're in good hands. Why not kick off the night with a Bandaoke set as your guests relax and get the party started? Then you can hand the reigns over to us as we carry on entertaining your family and friends with our professional, talented band.
If you're looking for a cover band with a twist, why not choose The Talent? With a huge range of band options, we're one of the most unique and best bands for hire in London. For more information about our services, don't hesitate to contact us by calling 0845 094 1162 and we can kick your party into gear!