August is a popular month for musician birthdays, with a numerous amount of our music heroes gearing up to celebrate their birthdays very soon!
Grab the jelly and ice cream as we celebrate the birth of these very special people.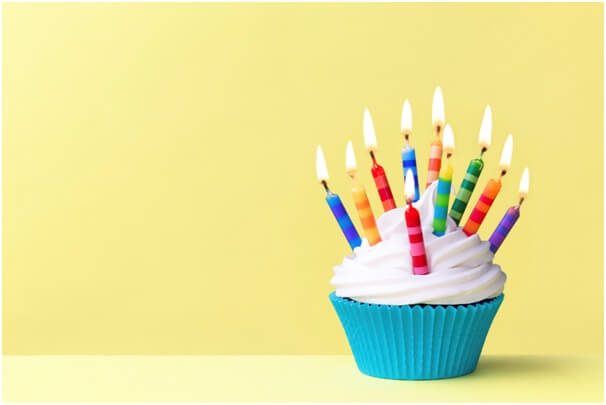 Geri Halliwell (6th August 1972)
Everyone's favourite Spice Girl celebrates her 43rd birthday tomorrow – we can't believe she's turning 43! We still remember when she was fresh faced 22 year old Ginger Spice, starting  a music career with what is still considered one of the most successful girl bands ever. She broke our heart in 1998 when she decided to leave the group – stating depression and differences as her reason. She went on to have quite a few solo singles, including Look at Me, It's Raining Men and Mi Chico Latino.
Whitney Houston (August 9th 1963)
Although she's sadly no longer with us, we still think it's important to celebrate the birth of one of the best voices of our generation. Houston was a singer, actress, model and producer, but is best known for her truly extraordinary voice.  Born into a family with a musical background, it was only natural that the singer would become an inspiring artist. She won over 400 awards in her lifetime, including six Grammys, two Emmys, 30 Billboard Music Awards and 22 American Music Awards.
Madonna (August 16th 1958)
The Queen of Pop turns 57 this month, so it's only natural that we include the international superstar on our list. After moving to New York to pursue a dancing career, Madonna was discovered whilst performing as a backup singer and dancer for disco artist Patrick Hernandez on his 1979 world tour. She released her debut single in 1982 and the rest is pretty much history. Often referred to as the most influential female artist of all time, Madonna has sold more than 300 million records worldwide. Recently this year she set off on her concert tour for her new album Rebel Heart – once again proving why she's one of the best female artists ever.
Demi Lovato (August 20th 1992)
The youngest on our list, Demi Lovato turns 23 this month! She started off as one of Disney's bright young stars and has managed to create a pretty good music career for herself. A lot of her singles have turned out to be chartbusters, earning herself a place on a lot of music charts. She became an Xfactor judge on the American version back in 2012, along with Simon Cowell.
During the peak of her career, she suffered with an eating disorder and depression which saw her checking herself into rehab for a short stint. She talks freely about this time in her life, and seems a lot happier now.
We wish all of these music heroes a big happy birthday, even those who are longer with us.
If you're looking for a band for your next event that has serious star quality like the music superstars mentioned above, The Talent has you covered.
As one of the finest party and wedding bands in London, The Talent boasts a catalogue of over 500 songs. They can offer you a line up and style to match any budget and event – making them one of the UK's very best.
For more information on how you can hire The Talent, please contact us on 0845 094 1162.