When looking for band hire in London you don't have to go further than us. However, with our many options for different bands and styles you might find yourself a little spoilt for choice. In this article, we will be discussing how to hold the best swing-themed Christmas party, so that you can host a party that your guests will rave about for Christmasses to come.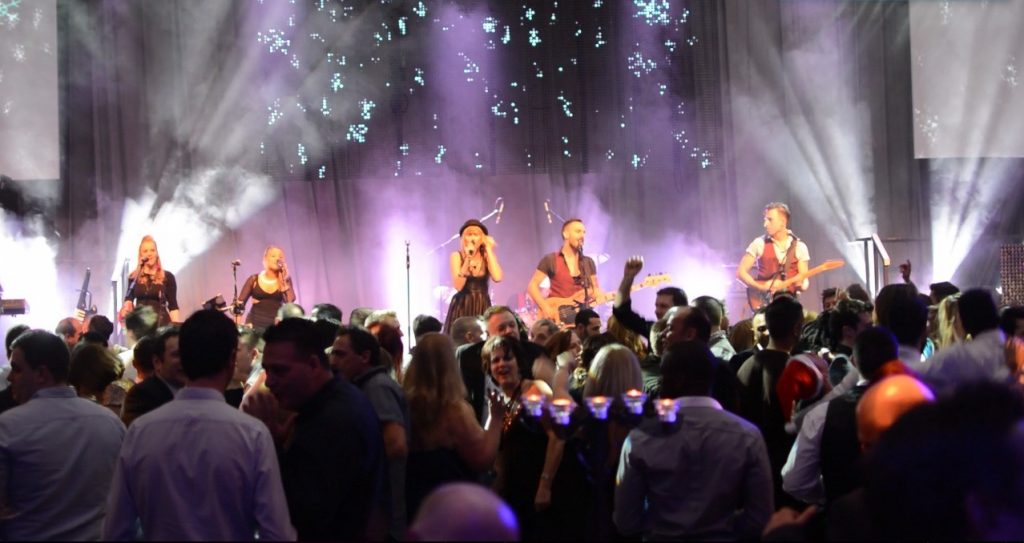 The Music of Swing
You might be thinking that the swing genre should be out-of-date by now if it peaked in the 1930s, but swing has evolved with the entertainment industry. You can find swing in modern genres such as traditional pop music, jump blues and bebop jazz. Modern swing includes swing house, electro swing and swing pop, and is associated with the revival of the lindy hop style.
Swing is a form of music that is made to get people up off their chairs and dancing, which is perfect for a party with a dancefloor in mind, so if you're looking for music that will get your party roaring, you're looking for swing.
You can find all of your favourite Christmas hits retold through the medium of swing. If you're looking for the cutting-edge of swing, you should look specifically for electro swing. Electro swing combines the influences of vintage swing with modern genres such as house and hip-hop.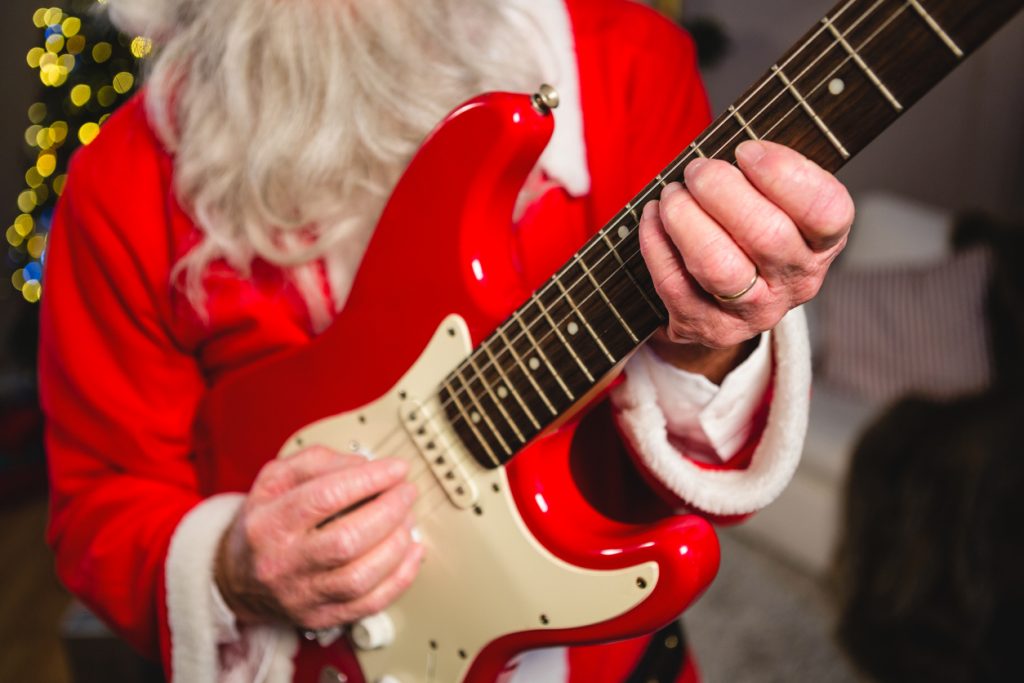 Swing Costume
If you're looking for swing-style attire advice, you need look no further than Baz Luhrmann's adaptation of The Great Gatsby. The Great Gatsby is set in America's roaring 20s, which is technically a little before the height of swing, but Baz Luhrmann's adaptation uses a lot of swing-inspired music and will be recognised by many as an icon of swing in popular modern media.
You can make the aesthetic of the roaring 20s Christmassy by advising your guests to wear traditional holiday colours such as gold, red and green, whilst maintaining the flapper style worn by women and the sharp suits worn by men.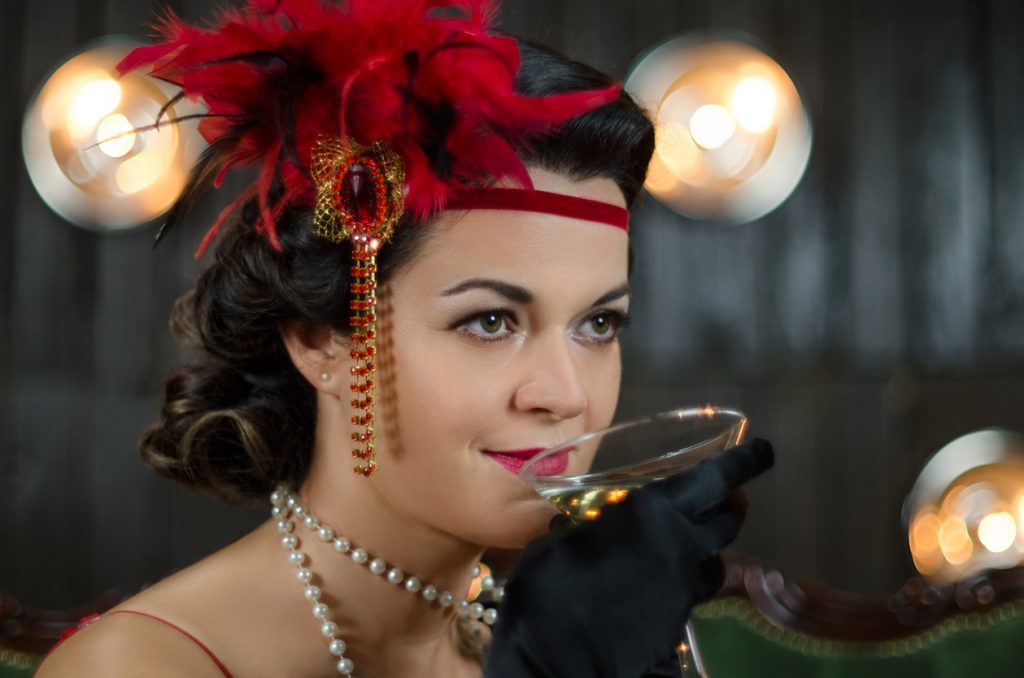 Invitations
Before you get the party started, you'll want to make sure that everyone knows your party's them and where and when it will take place. Rather than sending out a boring email, why not spend a little time getting people excited by some beautifully crafted invitations? If you are going with the Gatsby theme, then you can mimic its promotional material in your invitation designs – just change the colour scheme to red and green to add some Christmas spirit!
If you're not using the Gatsby theme, you can use image editing software to decorate your own invitations with graphics of popular swing instruments surrounded by festive themes – think of saxophones with santa hats, or a piano draped in tinsel!
Decoration
Choosing the décor for your Christmas swing party is tantamount to the music if you want to get your guests in the dancing mood. For a roaring 20s' theme, remember extravagance; think ostrich feather displays in the centre of your tables, and then bedeck them with pearl strings and spray them with perfume.
Detail is important for the perfect swing Christmas – don't skimp out on the Christmas crackers or forget the effect that service plates can add to table décor. Balloon arches will also add to your extravagant party image. Swing is about instinct and impulse, so keep adding decorations until you feel satisfied.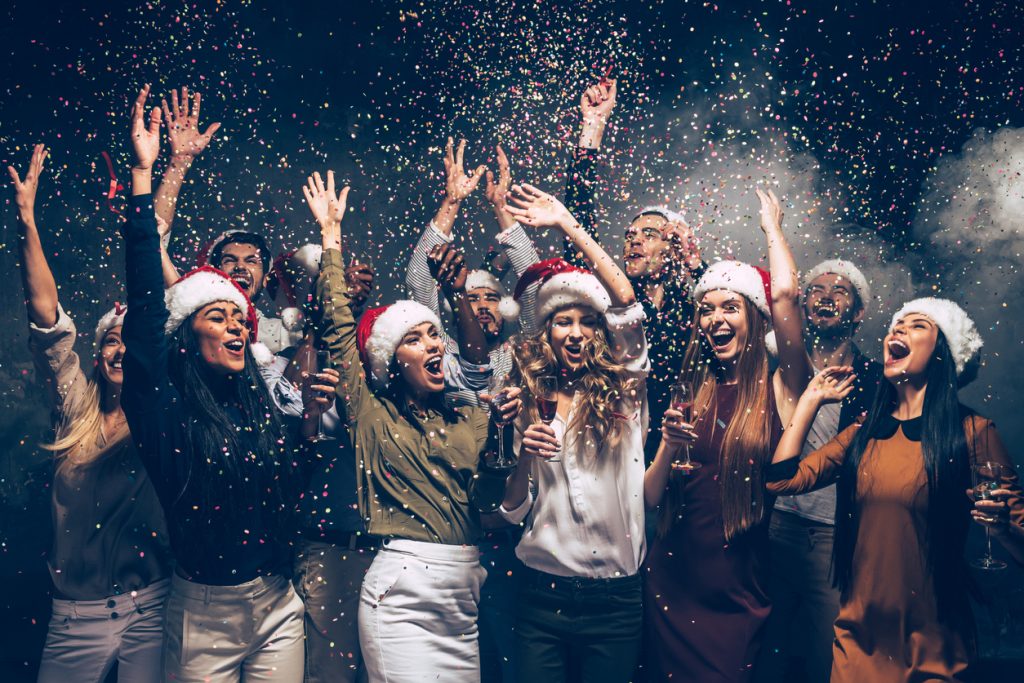 Christmas is a fantastic opportunity to really bring your business, family or friends together. If you're holding a party to remember, make it a little different and consider doing a swing-themed event. We have the perfect swing band hire in London for your event, so get in contact with us, if you have any further queries or want to request a quote.