Having the right live music can be crucial to setting the mood of any successful corporate event. It can be next to impossible to find something that everyone will enjoy or at least not be offended by – something not too hard, not too soft, but just right.
Depending on the nature of your event, you may not be looking for an act that's going to take centre stage or dominate the attention of your attendees. For this reason, the most successful live music for most corporate events is often jazz. In this article we will explore the history of this musical art form, its evolution through the years and why The Talent is best-suited to jazz up your next event.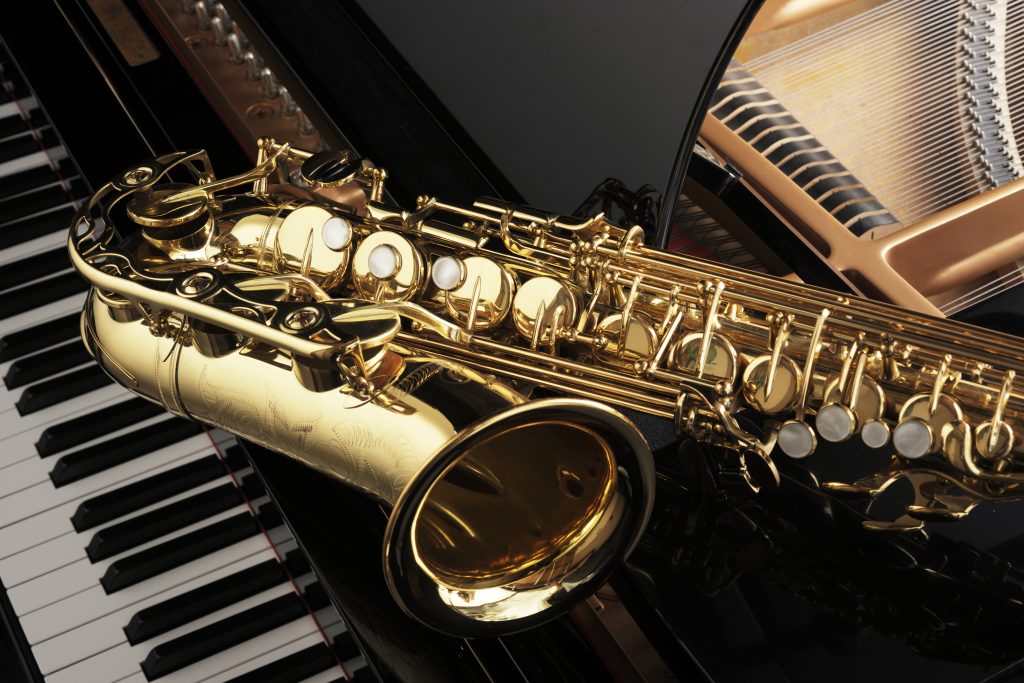 History of Jazz
Jazz is one of the truly great American inventions. The genre originated alongside the blues traditions of the African-American communities of New Orleans in the late 19th century. While not specifically derived from the blues, Jazz was initially closely related to this genre. But whereas blues has always been defined by a certain type of chord progression, Jazz is much harder to define; its range is so broad, encompassing everything from ragtime and swing to modern fusion and new world music. Jazz is most definitely its own thing.
How Jazz Has Evolved Through the Years
Since its inception well over a century ago, various different styles of Jazz have evolved. Like with the blues, which evolved into rock and roll and its countless permutations, Jazz has also evolved into numerous and varied styles. In a similar manner to the evolution of blues, Jazz has also grown beyond the geographic and ethnic boundaries of its inception to be embraced and appropriated by people from all races, ethnicities and walks of live.
Jazz had its humble beginnings in the ragtime music of the late 19th century, as championed by the piano prowess of Scott Joplin. Around the turn of the 20th century, as ragtime continued to grow in popularity and morph into other musical forms, some of the most notable jazz legends were born, including Duke Ellington, Louis Armstrong and Cole Porter.
In the early 20th century Count Basie began his illustrious career, ushering in a rich and exuberant era of big-band swing, which was soon followed by the likes of Duke Ellington and Benny Goodman. By the 1940s, Jazz was all the rage in America and throughout Europe, boasting styles as varied as big-band swing and the bebop of Charlie Parker to the Gypsy Jazz of Django Rheinhardt.
Artists such as Thelonious Monk, Dave Brubeck, John Coltrane and Miles Davis pioneered the bridge between what we now think of as these more traditional forms of Jazz and its more modern styles, laying the groundwork for the genre's contemporary interpretations and incarnations. From the reverent homage paid to its rich and vibrant history to the exploration of new forms within the genre, jazz continues to thrive today.
Jazz musicians continue to push sonic and cultural boundaries, creating ever new styles by continuously bridging cultural and ethnic divides, uniting the world through their artistic expression. In fact, one could even argue that Jazz, more than any other form of music, is a universally accepted and accessible genre of music that speaks to and is a reflection and expression of all cultures and ethnicities. So, what better music to bring together and unify your office than some honest to goodness jazz?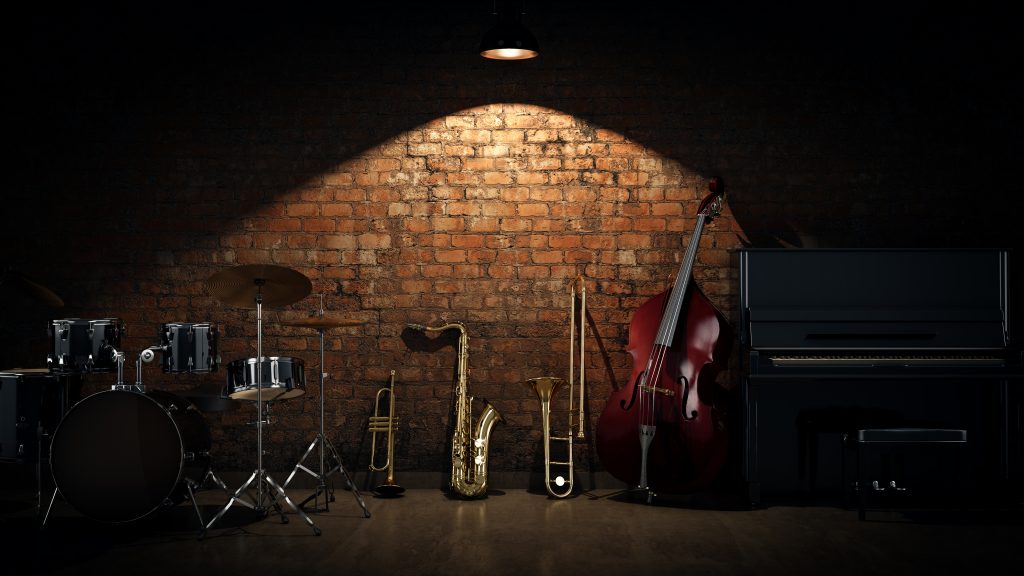 How We Can Jazz Things Up
With jazz, the possibilities for themes and dress are endless. Whether you want a more intimate or toned-down vibe or full-blown, lindy-hopping bash, our 3-12-piece band is just the ticket for a fun-filled night that's fuelled by old school glamour and upmarket jazz. If you only have the budget for a small venue, you might opt for the lounge-like ambience of a 2 or 3-piece jazz ensemble. Whereas, if you're going all out for the annual office Christmas party, you might want to hire a large dance hall with a sprung wooden dance floor, perfect for swing dancing; this would be the ideal job for our very own 12-piece big band.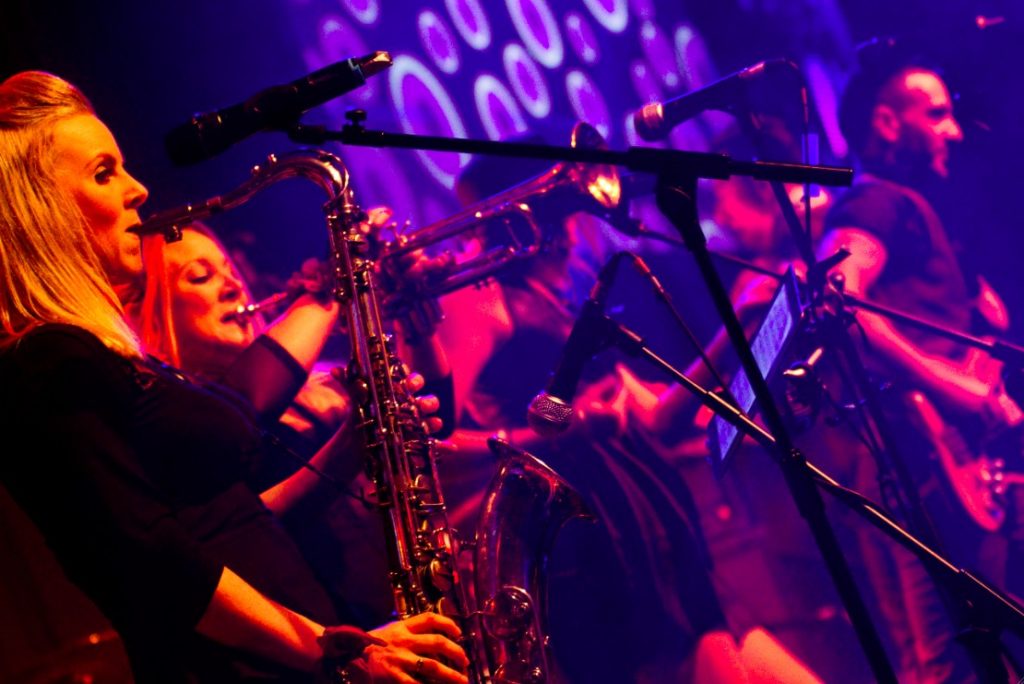 For jazz band hire in London and throughout the UK, The Talent provide the perfect accompaniment to your special event. We offer a wide range of ensembles capable of playing an equally wide array of styles within the genre, from sultry torch songs with just a singer and a piano to jumping and jiving big-band swing that will have everyone dancing the Charleston (or at least trying to).