Rosh Hashanah literally translated means the "beginning of the year", with its biblical name being "Yom Teruah", meaning "day of shouting/blasting". This Jewish holiday is the celebration of the new year and is also referred to as the Feast of Trumpets. It is the first of Jewish Highly Holy Days and occurs this year from sunset on the 20th September to nightfall on the 22nd.
While many will observe this joyful time with traditional values by religious services and blowing the ram's horn, it can also be a time to celebrate blessings, charity, new beginnings and enjoy family, friends, food, music and personal introspection. As this time is quickly approaching and preparations will begin very soon, what should be on your checklist?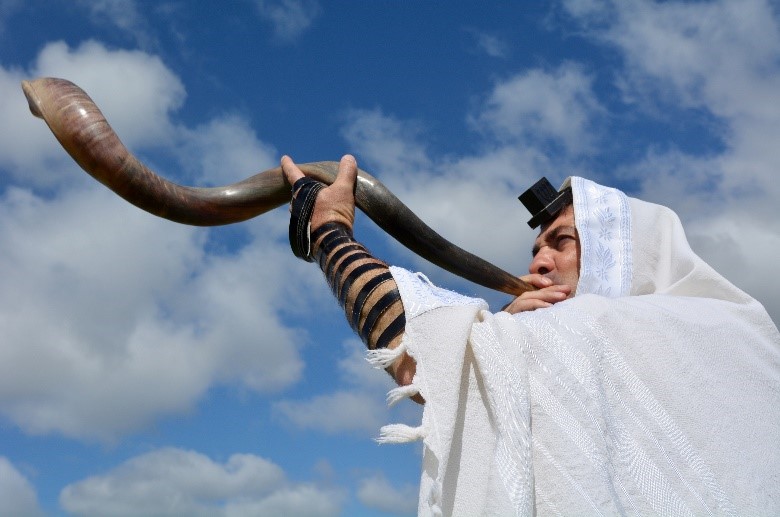 Traditions and Customs
Part one of preparing for Rosh Hashanah is the month of Elul, where everyone begins a self-examination and repentance. This goes over ten days, starting at the grand beginning of Rosh Hashanah and ending with Yom Kippur. The shofar is blown each morning for the entire month of Elul preceding up to Rosh Hashanah itself. The sound of this is intended to wake the community from their 'slumber' and make way for the new beginning and the coming judgement. However, the shofar is not blown on Shabbat. There are traditionally four calls which are sounded with the shofar.
Another Rosh Hashanah tradition is called Tashlich, which involves prayers and ceremonies to which sins are symbolically 'washed away' through the casting of bread into water. This is a reminder of the promise God made in the scripture to "cast into the depths of the sea all their sins".
Food and More
The food is a huge part of celebrating Rosh Hashanah also. Certain foods have symbolic meaning, such as apples dipped in honey, and a challah. The challah represents the cycle of the year, which each person tears a piece from and then dips in the apple and honey. This is in hope that the following year will be sweet. Pomegranates are also used in many traditions, as it symbolises being fruitful like the fruit with its many seeds.
An older tradition is to eat dates, which in Hebrew roughly relates to a meaning of ending of bad things in life.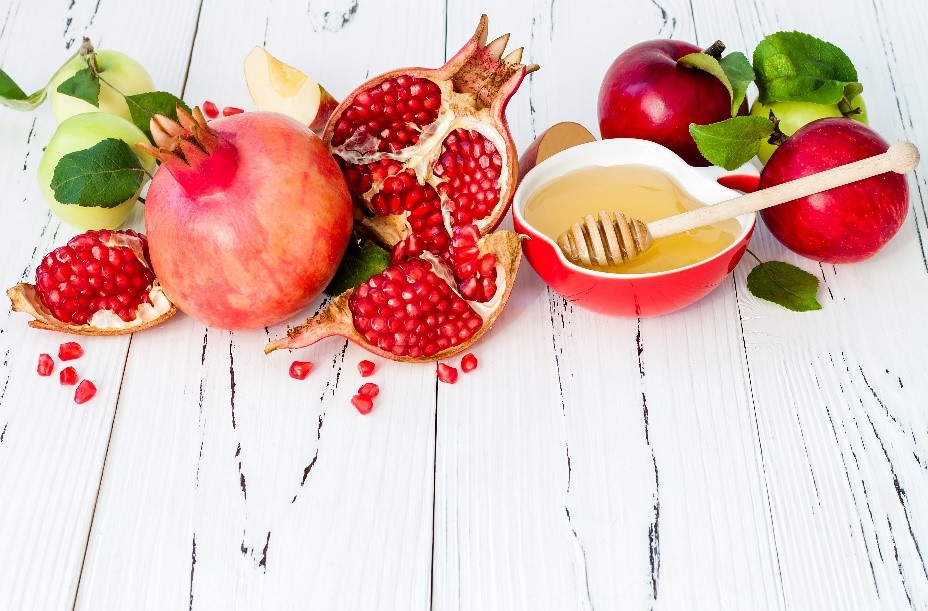 Alternative Celebrations
The way that Jewish families celebrate Rosh Hashanah differ all around the world and its richness in diversity is just one reason why so many people around the world celebrate it. While still a very meaningful and respectful holiday, like any culture and religion, there is always time for a dance and a gathering with friends to celebrate, and what better way to do so than with a great Jewish party band, traditional food and of course the kosher wine.
Rosh Hashanah has two very separate aspects which are both enjoyable for different reasons - one of judgement and of Yom Tov. These days are separated into commitment and prayer and eating festive meals and drinking wine for Kiddush, on the Friday of the celebrations.
Like other traditions, many schools, colleges, businesses, families and communities have alternative celebrations in addition to the home rituals. As the whole ideology and custom behind the celebration is to have a fresh start, reflect on the past year, promise self-improvement and ask for forgiveness, what could be a better and more innovative modern way to do so than by gathering your friends and family in front of a party-starting Jewish party band.
All over the world, Rosh Hashanah is one of the largest annual Jewish Pilgrimages. From the UK to Israel, people flock to synagogues, friends' houses, community halls, or even bigger venues to celebrate and bring in the new year. If you need entertainment for your Rosh Hashanah party, look no further, as The Talent can you celebrate in the Mazel Tov!
With an enviable reputation for world class Jewish entertainment under our belts, we have experience at weddings, Mitzvahs, functions and many more parties.
So, get the shofar at the ready, and get ready to begin the countdown to Rosh Hashanah!
Get in touch today for more information!