Your wedding: it's the most important day of your life – and hopefully the most memorable. It's also the most time and money you and your spouse-to-be will spend on any single day in your shared lives together (with the possible exception of your honeymoon). So, you want to make sure you get things right.
At The Talent, we're much more than a party band for hire in London; having performed at our fair share of weddings – we stopped counting at 1000 – we understand full well how important your big day is and how crucial it is to not leave anything to chance. With all of the time and money you'll be investing into your chosen theme – from the decorations, dress, food, and the venue – why leave music as an afterthought?
We'll take a look at some of the most popular wedding themes and the styles of music that best suit them as well as the recommended band line-up for each.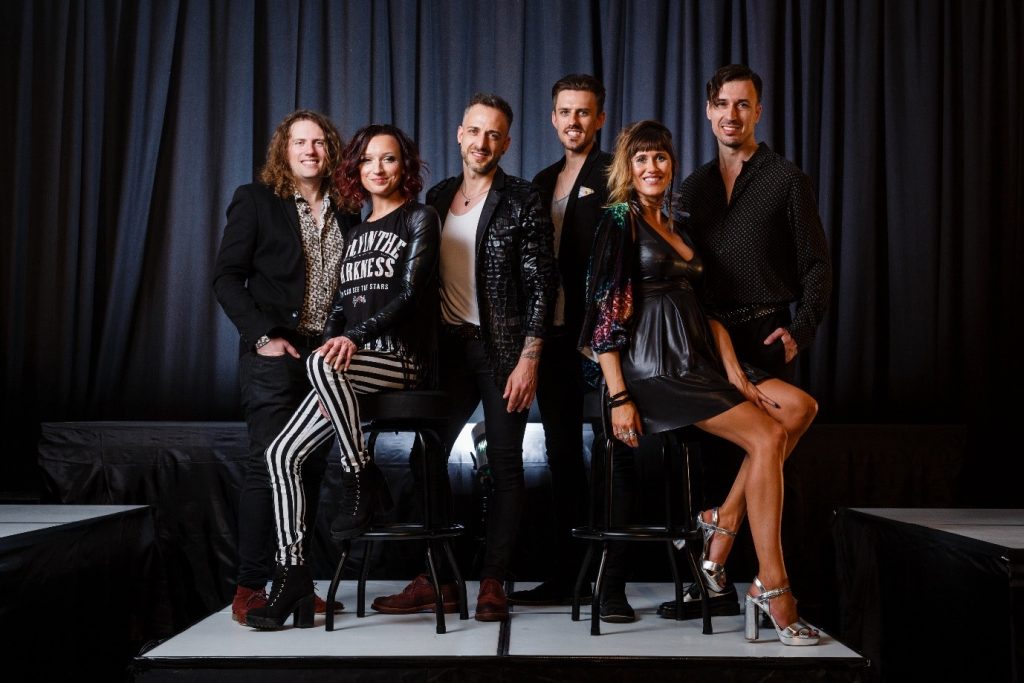 Traditional & Formal
Considering a good old fashioned wedding? If you envision you and your guests dressing to the nines, your overall theme will have to match accordingly. For nuptials this grandiose, you'll want to pull out all the stops and include complete table settings, complete with crystal ware, and a multi-course, sit-down dinner replete with posh seating, ornate flower arrangements and an exquisite head table, just to name a few of the essentials.
If you want music that's in key with the tone of this black tie event, we recommend either something refined and classy or classical. You could opt for the relaxed ambience of our piano vocal duo or, if instrumental is more your thing, you could hire our very own pianist for an elegant mix of classical pieces and jazzed up pop covers.
Alternative & Wild
Are you looking for a quirky wedding theme to match your unconventional style and personality? Buck tradition with an alternative wedding theme and roll with whatever floats your boat. If cool, moody colour palettes and creative stand-ins match your style better than bright flora and been-there-done-that wedding decor, then an alternative theme has your name written all over it. Push the boundaries as much as you want. As far as venues you go, the sky's the limit – regardless of whether you opt of an indoor or outdoor affair, the important thing is that it's outside of the box.
There are a couple ways to best reflect the mood of this kind of carefree, non-traditional theme through music. You could opt for alternative, indie rock which one of our 4-piece bands is more than capable of delivering, or why not push the boat out and hire our Bandeoke to make things really crazy?
Art-Deco & Decadent
Draw inspiration from the decadent and golden age of the roaring 20s by creating your own Art-Deco wedding. This timeless style features Great Gatsby-era lavishness, complete with robust fonts, ornate gold and sparkles, and plenty of geometric shapes with sharp lines. If you're all about tasteful glitz and jazz-age glam with an ode to vintage allure, then this theme is for you!
The only music that captures the grandiose flair and bombasity of this era is of course big band jazz, and we have just the line-up to make this larger than live music a reality. Our 12-piece jazz band will get your reception swinging in no time!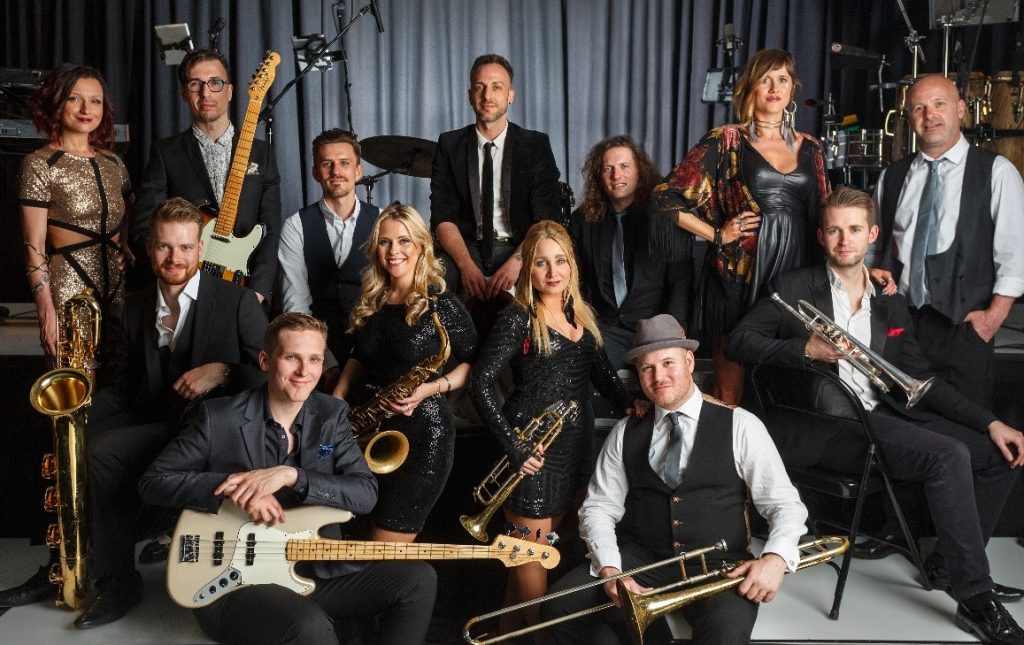 Rustic & Countryfied
String lights, mason jars, twine, lace, and all wood everything contribute to the simple and homey vibe of this theme. If you're a huge DIY fan, rustic wedding decor will be your cup of tea. Consider a more rural venue, like a chic and intimate barn, if this is your dream wedding style.
As for the right music – well, this is a no-brainer!  You'll want either Country, Folk or Americana, maybe even a touch of Bluegrass – perhaps a bit of all the above! Whatever your needs and wishes, we have a line-up that can deliver. Ranging from our acoustic duo to a 4- or 6-piece band, we can play a unique blend of the folksy styles and genres you're looking for to make your rustic themed wedding as indelible as your love.
Natural & Eco-Friendly
Just because you want to be mindful of the environment in your wedding doesn't mean you have to skimp out on the details. You can use biodegradable confetti as an alternative to rice for your grand exit, opt for plants instead of flowers as table decor, and many invitations can now be printed on recycled paper. If weather allows, choose an outdoor venue to cut back on energy from lighting; perhaps you could hire an elegant marquee, so that your special day can take place outside in nature, come rain or shine.  You could even have a special tree-planting ceremony as a symbol of your union.
For an earthy, natural vibe, you'll want some acoustic, folksy music that everybody can relate (and more importantly) dance to. Our acoustic duo is perfect for just such an occasion and are able and willing to play any song you request.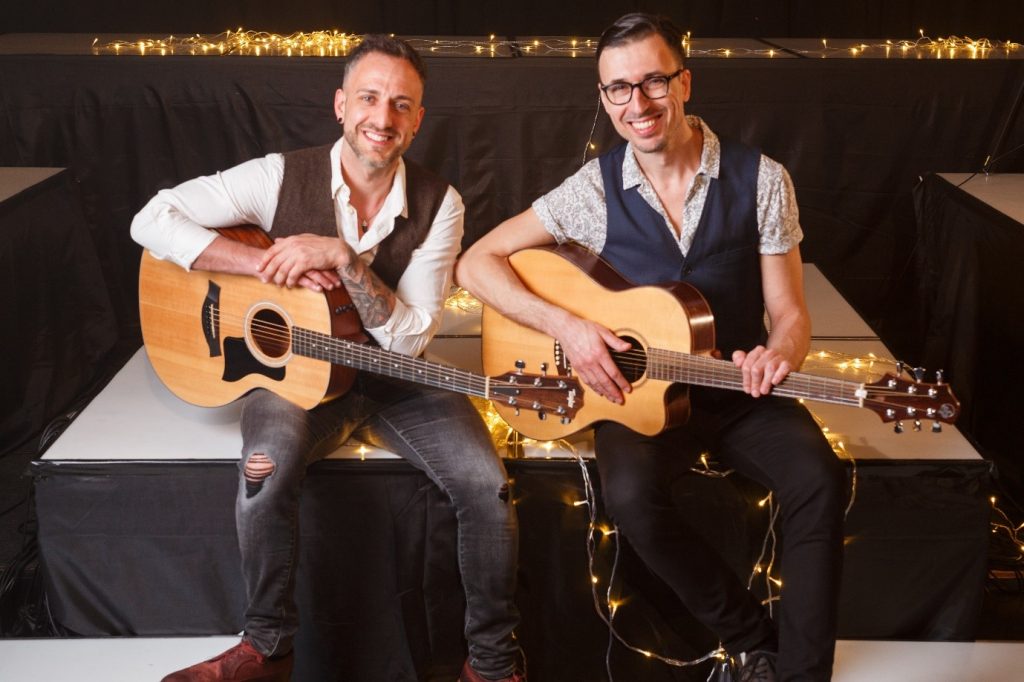 Planning your big day is important. It's not only the official beginning of your shared life with your most special someone, but it's quite possibly the biggest event that you'll ever plan together. If you've invested the time and money into planning an unforgettable, themed wedding, make sure that the music you choose is an integral part of that theme. Don't trust this crucial element to just any band; contact The Talent today to find out how we can enhance your wedding's theme.