Summer is here and for many of us this can only mean one thing – it's festival season!  But with so many festivals to choose from it can sometimes be a little overwhelming; how on earth do you choose which one you want to attend!?
We've all heard of the big-name European festivals such as Tomorrowland in Belgium, Glastonbury in the UK, and NOS in Portugal. However, smaller festivals offer a different kind of experience that is incomparable.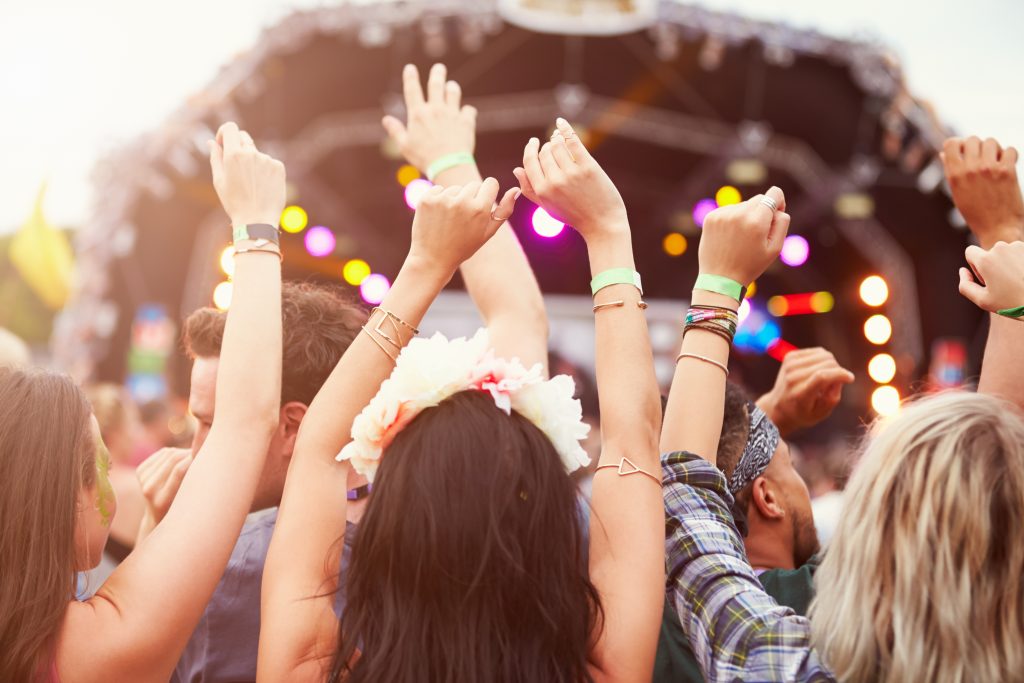 Whether you want to embrace a small festival for your honeymoon, in a group situation as part of your hen/stag do or simply wish to replicate the same kind of atmosphere at your wedding or party with our bands for hire, take a look at what we think are some of the unmissable music events around Europe this summer.
Jazz in Marciac, France
(27 July - 15 August 2018)
After celebrating its 40th anniversary last year with showstopper headliner Snarky Puppy, the buzz around this festival is bigger than ever. The 20-day festival Jazz in Marciac kicks off 27th July and welcomes various Jazz acts from across Europe.
If Jazz is your type of music, then this festival is for you. But don't worry if you can't make it! Our 3-12-piece Jazz ensemble are available for hire, poised and ready to recreate this spectacular atmosphere at your next event.
Festival No. 6 in Portmeirion, UK
(6 September – 9 September 2018)
As winners of the best small festival in 2018, Festival No. 6 offers music, arts, culture and comedy in an idyllic and funky setting like no other. If you're looking for some insta-worthy snaps to update your profile with, then this is the perfect place for you.
Festival No. 6 is a family-friendly festival where you can easily find a whole host of entertainment, including the ever-popular bandeoke to keep the kids entertained – a service that The Talent can replicate at all of your special events!
Performers will come together for a weekend of family fun, excellent food and non-stop enjoyment. Previous headliners of the festival have included world-famous electronic band Pet Shop Boys, the amazingly talented Rag 'n' Bone Man and firm-fan favourites Bastille, alongside a wealth of other brilliant acts.
Jazz de Vitoria-Gasteiz, Spain
(17 July - 21 July 2018)
As a strand of the International Jazz Festival Organisation, the Jazz de Vitoria-Gasteiz in Spain is a must-visit for Jazz fans and a huge event on the Spanish calendar, having been hosted annually since 1977.
This year's festival will take over the city with an array of musical highlights featuring the stunning Carla Bruni, the Grammy award-winning Kool & The Gang, and the unmissable Cory Henry & The Funk Apostles.
Here at The Talent, we are Jazz-fanatics, understanding completely how terrific Jazz can be live. If you share this interest, why not take a look at our wedding bands in Madrid and Spain for your next big party? The group have performed for celebrities, huge events and even royalty, and hold a firm reputation as one of the best wedding bands in Madrid.
Cappadox, Turkey
(14 June -19 June 2018)
As a fairly new festival, Cappadox has only been celebrated for the past four years. However, if recent ticket sales are anything to go by, this small festival's set to grow year on year.
Cappadox's unique vibe of 'magic in the mountains' arises due to the outstanding landscape and breathtaking views (again, perfect for those all-important insta-worthy snaps).
Last year's headliners were Mulatu Astatke, Kalben and Nicola Cruz (to name a few), and make the festival's music style lean towards jazz music. This can be recreated for your next gathering at home with our party jazz and swing bands for hire.
Here at The Talent, we love all things festival. We believe that this summer is the perfect time for you to incorporate the vibrancy and excitement of a festival into your next big event. Take a look at the special atmosphere that hiring a band from The Talent can create!
If this is the type of spirit that you are looking to instil in your next event, be sure to
book The Talent
for your special day.