St Patrick's Day is that tipsy-topsy-turvy date in March when the whole world seems to be full of vicarious Paddies!  So how do you celebrate St Pat's in 2015?  Well, the wearing of the green and the sinking of the black are mandatory, but there is no better way to get into the true spirit of the day than by listening to a truly excellent Irish band.  Here's how it was done at a couple of fine London establishments this year.
Black Velvet Band brings the house down at The Water Poet in Shoreditch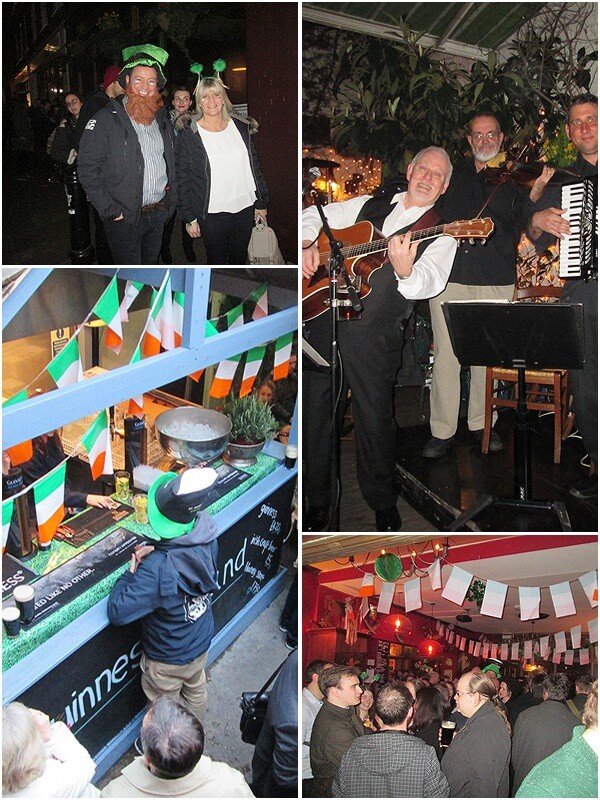 On the day in question, The Water Poet is packed with youngsters in black and green ready for a spot of Irish Shenanigans as Black Velvet Band takes the stage.  A rip-roaring performance of all the well-known Irish favourites, and a few new ones, gets everyone in the mood and the Guinness is soon flowing.  By the end of the night, the dancefloor is packed and the band leaves the stage with the crowd baying for more.  You can't ask for better than that!  It's no surprise that Black Velvet Band is in line to be booked back for next year.
The Irish Jigglers wow the crowd at Mr Foggs in Mayfair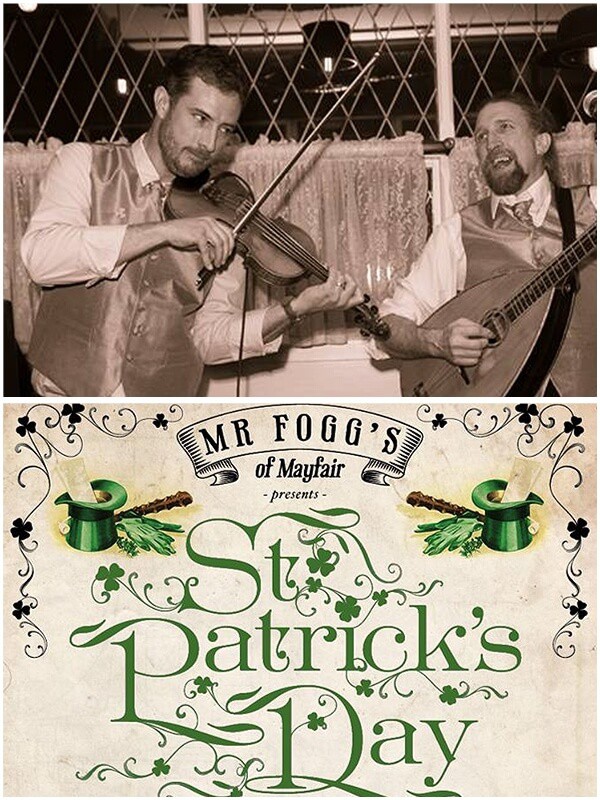 Meanwhile, over in Mayfair at Mr Foggs, the spiritual home of that fabled Victorian traveller, Mr Phineas Fogg,  The Irish Jigglers - a fine musical duo - host a tremendous evening of Irish Jiggery-Pokery.   Mein Host's raucous Irish cousin raises the celebratory toast while M. Passepartout and the staff distribute delicious salt beef canapés and Tullamore Dew Irish Whiskey cocktails to all and sundry.  It's an altogether more decorous version of Paddywhackery -  Erin Go Bragh, one and all!
When not jumping in Dr Who's Tardis and travelling back in time in order to perform at Mr Foggs, The Irish Jigglers perform regularly in the metropolis under the name Brand of Fire - and along with Black Velvet Band, the group is one of the best established on the London circuit. http://www.hoptiludrop.co.uk/irish-band-for-hire-london-south-east