As one of the top party bands in London, we take pride in our party playlists, and with the turn of the month there's now no shame in compiling a collection of all the festive chart toppers. But what gives the hits of December their Christmas number one status?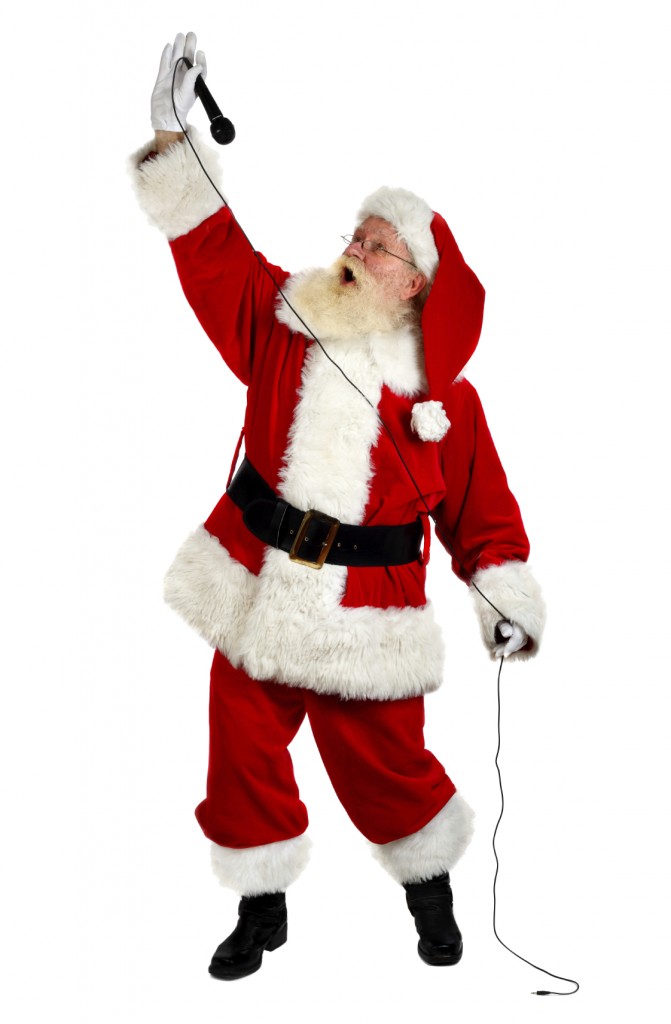 We present: the phenomenon of the Christmas number one, from the memorable and heart-wrenching collaboration of Band Aid in 1984 to Mr Blobby's one (and thank God only) number one novelty hit in 1993.
The first ever Christmas number one was Al Martino's Here In My Heart which sat proudly as number one in the charts for nine weeks. Martino was the first to kick off the fight to reach the top of the week end sales totals when the UK Singles Chart started in 1952.
Since then, artists have released songs that have either pulled on the public's heartstrings or that have been so annoyingly catchy that people can't help but hum the tune that's been stuck in their head for days on end.
The Beatles have rightfully won the title a total of four times, which really shows how influential the boy-band was in the sixties. They would have been reigning kings of Christmas for four consecutive years running, if it wasn't for Tom Jones who muscled in with Green, Green Grass of Home in 1966. They managed to say a swift Hello, Goodbye to Mr Jones, however, when they took their title back in 1967.
The mid-nineties saw the Spice Girls stomp in platform shoes to the top with three of their hits as they took over the pop world before they too said Goodbye in 1998.
The popularity of particular bands has been the biggest influence behind the public's choice, but there have been a few other contributing factors behind December's greatest hits.
Popular reality program The X-Factor has contributed its fair share of chart-toppers from winners of the show, including Shane Ward, Leona Lewis, Leon Jackson, Alexandra Burke, Matt Cardle, Sam Bailey and finally Ben Haenow who scooped the title in last year's show.
Novelty songs are also often the order of the month with Bob The Builder bagging the title at the turn of the century with Can We Fix It and Benny Hill's Ernie (The Fastest Milkman In The West) in 1971.
It may have been a disappointing December for many British artists when they found out that an animated handy man sold more records than them. Or that very frightening pink and yellow polka dot blob in 1993. People do crazy things at Christmas.
But the song to top them all, which is universally known and gets turned up on the radio every time it plays, is Do They Know It's Christmas? which has topped the charts three times with three different editions. The original, which featured artists such as Bono, George Michael, Boy George and Sting, reached number in 1984, and it was re-recorded and re-released in 1989 with Band Aid II and again in 2004 with Band Aid 2004.
Whichever number one was rated first as your favourite has a special place in the history of British hits, and is essential to any Christmas party playlist.
If you're looking for the perfect band to belt out any of your Christmas favourites at this year's Christmas do, contact us about our repertoire at 0845 094 1162 and see if we can bring Christmas in with a bang this year. You can also find out what we've been up to on our Facebook and Twitter pages.