We previously looked at some of the most memorable entries from the Eurovision contest from the 60 years it has been going on – including the good, the bad and the ugly. We found this enjoyable to both read and write, so we thought we would do the same for The X Factor – choosing those auditions that are still talked about today.
As one of the best wedding bands in London, The Talent is a cover band like no other. We have been performing at events for over 15 years, and have an increasing repertoire that now includes 5 lead vocalists for you to choose from. Our success as a cover band is what makes us big fans of The X Factor – we love watching the contestants create their own versions of popular songs!
Over the years, there have been some memorable auditions that have stuck in our minds – whether for the good or bad! We have chosen some of our favourites and decided to share them with you! Are these high on your list? Or do you have your own The X Factor favourites?
Cher Lloyd – Turn My Swag On
Cher was a contestant on The X Factor seventh season, back in 2010.
Right from the moment Cher Lloyd stepped onto The X Factor stage, there was an energy around her that became contagious to a lot of people. Her cover of the song 'Turn My Swag On' which was written and recorded by artist Soulja Boy and later covered by Keri Hilson proved that she had something different to other contestants. The judge's praised her for being original, and adding her own spin to the song.
Although she will possibly be remembered for being saved from the bottom two quite a lot during the live shows and her later feud with mentor Cheryl Cole – this audition still remains one of our favourites.
Olly Murs – Superstition
Considering how well his career has taken off since appearing on The X Factor, a lot of people might actually forget that this is the way that Olly Murs started his singing career.
Back in 2009, Olly Murs made people all around the country fall in love with him after covering Stevie Wonder's Superstition. It wasn't just his voice that made people fall for him; it was his signature dance moves and wriggle of the hips, which had women voting for him every week.
Despite finishing in second place, it's fair to say that he's done significantly better than anyone else on that series of The X Factor – if not ever.
Rylan Clarke – Kissing You
We can't help laughing every time we watch this audition video, and it might be one of all our time favourites.
Rylan is almost unrecognisable with his bleach blonde hair and regular sized teeth – a far cry from the presenter Rylan that we see today. He covered Des'ree's Kissing You, and we have to admit that he did put his own original spin on the song. Whether this was good or bad, well that's for you to decide, but he did get through to the live shows so something must of worked. Remember the teary breakdown?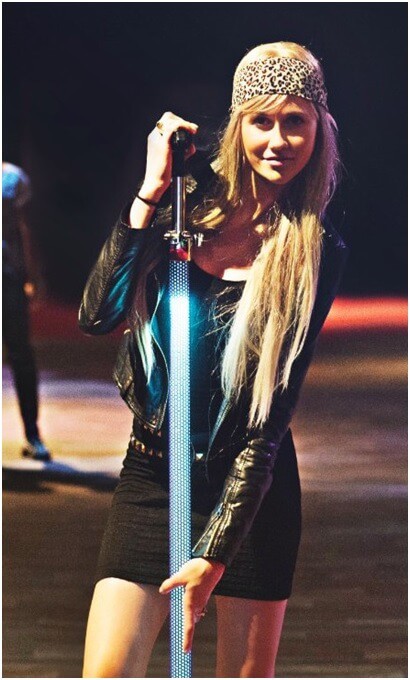 Did you remember these auditions? Were they on your list of memorable moments? We hope that you enjoyed our favourites, and that it encouraged you to go look up some of your own.
For those of you looking for a cover band who has the X Factor – The Talent have you covered. We are a professional band, with a line-up that can be adapted for your individual needs. We cover a number of events – including providing the music for weddings.
Please contact us by calling 0845 094  1162 and a member of our team will be happy to help.