Couples are constantly looking for ways to make their wedding day better than any other. They want their guests to be entertained, and for them to remember the day for all the right reasons.
No one wants their wedding reception to be boring – you don't want to send your guests to sleep! The whole point of the reception is to celebrate your marriage with family and friends, so make the most of it by making your reception more exciting than any other.
The Talent is one of the UK's leading wedding, party and function bands in London. We have played at enough weddings to know exactly what makes for a brilliant and memorable wedding reception.
Read on for some of our favourite ideas for getting the party started and keeping it going all through the evening!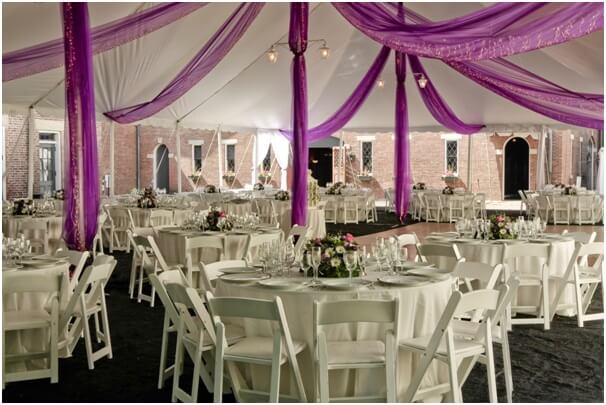 Hire a Live Band
We might be a little biased when it comes to this, but in our honest opinion a live band trumps a DJ every time! A DJ is good for playing a few of your favourite songs, but nothing is quite as exciting as a live band performing just for you and your wedding guests.
A band has a lot more energy than a DJ and will keep your guests on their feet throughout the night. Live music creates an amazing atmosphere – there's nothing quite like it.
A Photo Booth 
Photo booths are becoming increasingly popular at weddings, and are a fun way to keep your guests entertained as the day goes on.
It's a really good way to capture photos that a photographer might miss – and it's more fun!
We suggest that you included themed props for some really funny photos! Instant printing means that the guests can take something away from the wedding to keep.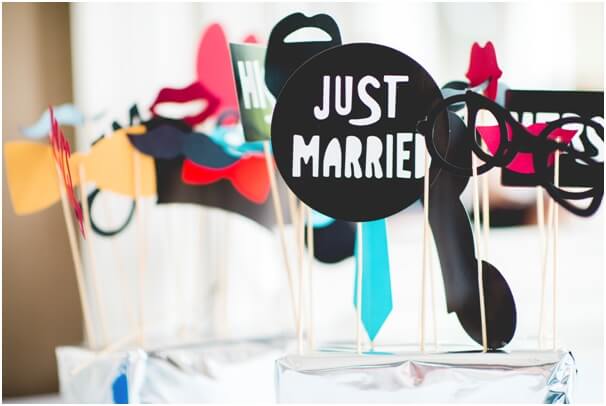 A Table of Sweets and Chocolate
Who doesn't have a sweet tooth? Treat your guests to something tasty at your wedding reception.
A sweet table or a sweet buffet is becoming increasingly popular at events such as weddings.
It doesn't matter if you have a designated table where guests can help themselves, or you make jars of sweets part of every table's decoration. Children will love it – and so will the adults!
Mix it up and add some cakes and cookies in there too, the more chocolate the better!
A colourful cupcake stand is also a popular idea, it looks pretty and guests will enjoy the variety of flavours.
Keep Kids Entertained
Weddings can get a little boring for children as the day goes on, so it's important to keep them entertained.
We suggest setting up an arts and crafts table where the children can sit and draw or create whatever they like! Their guest favours can be a variety of colourful pencil crayons – something they will really appreciate!
A few simple purchases will help keep children on their best behaviour throughout the day! And who knows – the adults might enjoy it too!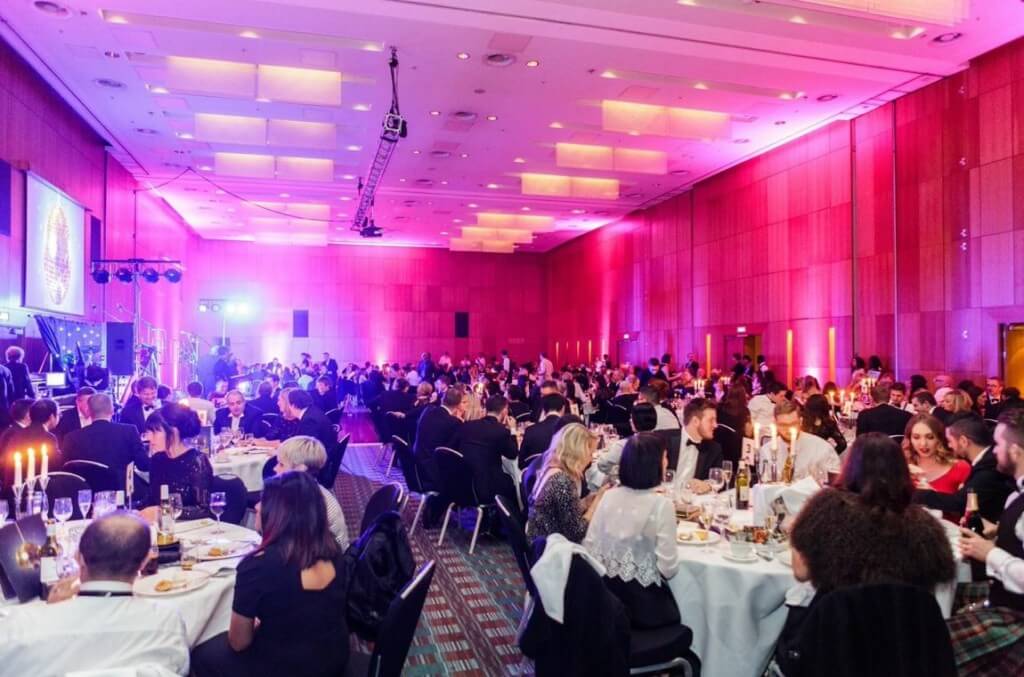 We love a good wedding, and we hope we've given you plenty of inspiration and ideas for planning your own big day! However, if you're still thinking about entertainment, we can help you out.
Here at The Talent we pride ourselves on being one of the best wedding bands for hire in London. We are a professional band with a diverse line-up, ranging from a four piece band to a 13 piece band!
So if you're looking for some memorable entertainment for your wedding, don't hesitate to contact us. You can call us on 0845 094 1162 and we'll be more than happy to answer any of your questions.