Organising a corporate event can be a huge and complicated undertaking with a multitude of considerations. Among the many important decisions facing corporate event planners is what kind of entertainment to provide. Of course, before you can even fully consider what kind of entertainment you'll need, you first need to establish exactly what kind of event and where it will be, how long, its theme (if any) and, of course, what kind of budget you have to work with. After taking all of these things into consideration, the last thing you'll want to be faced with is the overwhelming dilemma of knowing which act(s) to hire. However, regardless of the nature or size of your event, you won't want to take any chances when it comes to the quality of hired entertainment. The Talent takes the guesswork and uncertainty out of the process, making your job easier. Here are some of the important things we can bring to your corporate event.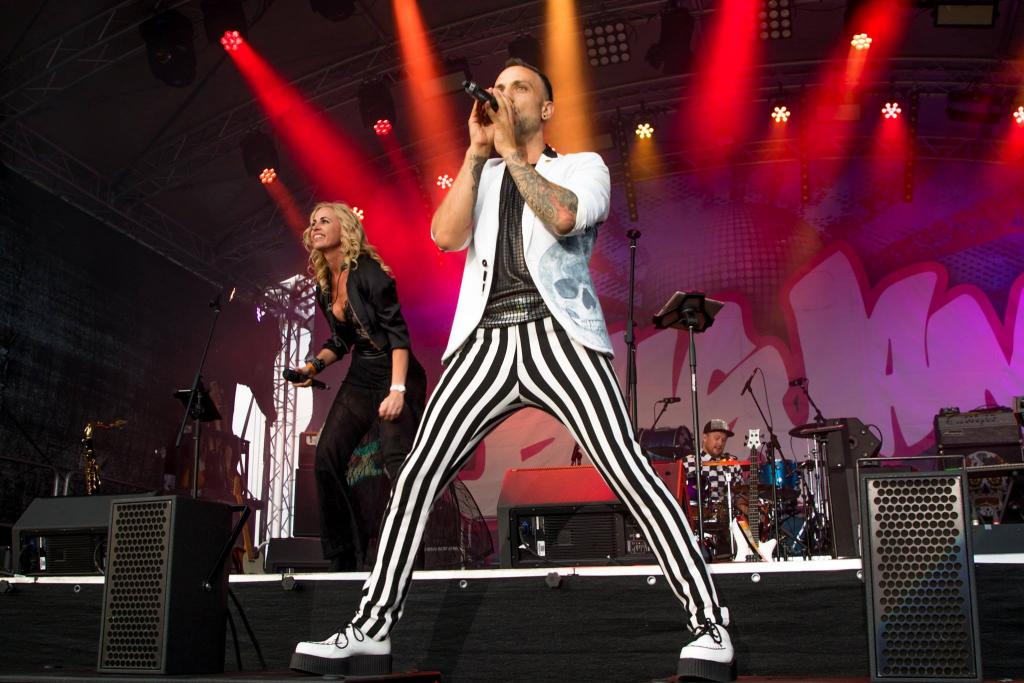 Road-tested Experience of Rock Star Legends
With 15 years of industry experience and over 1000 successful gigs in the last 5 years alone, we bring with us a multifaceted wealth of experience as seasoned musicians and performing entertainers. Many of our shows come from word of mouth, and we have no lack of positive testimonials – there's good reason why we pride ourselves on being one of the busiest party bands in Europe. Performing regularly around the globe at many high-profile private and corporate functions, we have the kind of confidence and on-stage presence that can only come from years of experience. Some of our past corporate clients include O2, the BBC and Barclays.
Polished, Professional Quality without the Prima Donna Ego
Having performed with the likes of Robbie Williams, CeeLo Green and Tony Christie, each member of The Talent is a professional and seasoned musician and performer in his or her own right.  However, when you combine all of that talent together into one cohesive band, the results are stunning. As a band, we have performed with the likes of Labyrinth, Bonnie Tyler and Soul 2 Soul, in venues like Royal Albert Hall and Wembley Arena. With our own state-of-the-art PA and lighting systems, together with the raw energy we bring to our live performances, our sound and stage show is unparalleled. Our client testimonials speak for themselves; if you're looking for a high-energy and high-quality band for your event, look no further than The Talent.
Vocally Versatile, Musical Chameleons
Perhaps the most crucial thing we bring to our corporate gigs (and what really sets us apart from the competition) is our ability to adapt to the needs and wishes of our clients. We offer a variety of different acts – from an acoustic duo to a 12-piece band – as well as various musical styles – from jazz and acoustic to rock and top-forty party music. You choose the line-up and the music that's right for the needs of your venue and event. In addition to this dynamic flexibility, we also assure our clients that no two sets are ever the same; everything we play is based on audience reaction and feedback, unless it's already been decided with the client beforehand. With an ever-growing repertoire of 500+ songs and five lead vocalists to choose from, we offer a band for every occasion.
Get your party started!
In addition to our trademark versatility, we are known for our high-energy, on-stage performances. Regardless of the type of band or music you choose for your event, you can rest assured that we will deliver a performance that is filled with style and verve. We have the right look, the right moves and, above all, the right sound for all types of popular music. In addition to this, we know how to work a crowd; we can make ourselves the life of a party or fade discreetly and gracefully into the background of a larger event, depending on the needs of our clients.
There are lots of cover and tribute bands out there, but few have the experience, professionalism, flexibility or showmanship that we consistently offer. With us, you know you're going to be getting a professional, top-quality act that offers bespoke entertainment. We literally have The Talent for your corporate band hire.