If you cast your mind back to August (when the weather was soooo much warmer), you'll remember that we wrote a post that celebrated the August birthdays of some of our favourite musicians.
From Geri Halliwell to Madonna, we took a look back at their successful careers and the songs that made us love them so much.
Since December is also a month in which many of our favourite stars grow a little older, we thought it was time to pop our party hats back on and do a little more celebrating.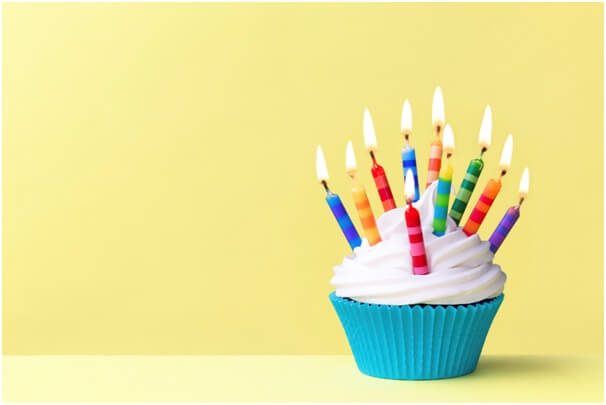 Britney Spears (2nd December 1981)
Britney Spears turns 34 on the 2nd of December – where has the time gone? Although still very much present in the music industry, we still look fondly back at all her earliest songs, when Britney pretty much was THE pop queen. Starting her career in The Mickey Mouse Club alongside a whole host of other famous names, Britney released her first solo album in 1999.
Since then, she's had plenty of highs and plenty of lows. However, we still love Britney for amazing songs such as Oops!... I Did It Again, I'm a Slave 4 U, and for that unforgettable performance with Madonna at the 2003 MTV VMAs.
Taylor Swift (13th December 1989)
Taylor turns 26 on the 13th December, so we thought it was only right that we look back on the career of one of our favourite pop princesses. Although starting out in musical theatre at just 9, it was when she was 18 that Taylor burst onto the scene as a singer and songwriter.
Since then she has won 7 Grammy Awards and 25 Teen choice awards – which are just amongst a whole list of other achievements.
Although often in the media for her love life, its songs such as Love Story, You Belong With Me, Blank Space, and 22, that make us love her so much.
John Legend (28th December 1978)
We love John Legend! There was no way that we could celebrate December birthdays without mentioning the fact that he turns 37 on the 28th December!
The American singer, songwriter and actor has won a number of achievements during his career, including nine Grammy awards, one Golden Globe and one Academy Award.
Hits such as This Time, You and I, and All of Me are why we think his music is so good – but we could spend all day talking about our favourite hits.
If you're looking for bands for hire in London to play at your next big event – we can help you out. Considered as being one of the UK's finest bands, The Talent are able to play at any type of event.
You're in control throughout the process, choosing a line-up that suits your budget and style.  For more information, please don't hesitate to contact us. You can give us a call on 0845 094 1162 and a member of our team will be happy to help.